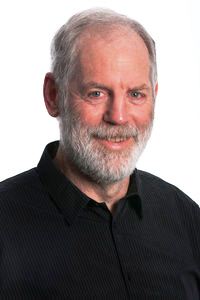 Job title: Associate Professor
Phone: +64 9 373 7599 ext 85055
Office: 303S.269 Science Centre
Email: d.scott@auckland.ac.nz
Website: http://www.stat.auckland.ac.nz/~dscott/

Biography
---
David Scott obtained a BA and PhD from the Australian National University and then commenced his university teaching career at La Trobe University in 1972. He has taught at La Trobe University, the University of Sheffield, Bond University and Colorado State University, joining the University of Auckland, based at Tamaki Campus, in mid-1995. He has been Head of Department at La Trobe University, Acting Dean and Associate Dean (Academic) at Bond University, and Associate Director of the Centre for Quality Management and Data Analysis at Bond University with responsibility for Short Courses. He was Head of the Department of Statistics in 2000, and is a past President of the New Zealand Statistical Assocation.
Top
Further Information
---
Dr Scott has worked in probability theory, inference for stochastic processes, categorical data analysis, Bayesian analysis, applied statistics and statistical computing. Currently his major research interests are in applied statistics, and statistical computing. He has a number of statistical packages available on CRAN providing functionality for distributions. Currently these are DistributionUtils, GeneralizedHyperbolic, SkewHyperbolic, and VarianceGamma. Other packages are hwriterPlus for reproducible research and metaplot (not on CRAN) for forest plots. Dr Scott has a long-standing interest in statistical consulting and has extensive experience consulting for clients both within the university and commercially.
Selected Publications:
Asymptotic optimal inference for non-ergodic models. Lecture Notes in Statistics, No. 17 (1983) Springer, Berlin. (with I V Basawa).
Central limit theorems for martingales and for processes with stationary increments, using a Skorokhod representation approach. Adv. Appl. Prob. 5 (1973) 119-137.
Efficient tests for stochastic processes. Sankhya Ser. A 39 (1977) 21-31 (with I V Basawa).
On posterior asymptotic normality and asymptotic normality of estimators for the Galton-Watson process. J. Royal Statist. Soc. B 49 (1987) 209-214.
Bayesian meta-analysis with application to studies of ETS and lung cancer. Lung Cancer, 14 Suppl. 1, (1996) S171�S194 (with Richard Tweedie, Brad Biggerstaff and Kerrie Mengersen). Also in Proc. International Conference on Life Style Factors and Human Lung Cancer, Guangzhou, China. (ed. J. Wu and J .Du)
Triggers of subarachnoid hemorrhage: role of physical exertion, smoking, and alcohol in the Australasian Cooperative Research on Subarachnoid Hemorrhage Study (ACROSS) (with Craig Anderson, Cliona Ni Mhurchu, Derrick Bennett, Konrad Jamrozik, Graeme Hankey, for the Australasian Cooperative Research on Subarachnoid Hemorrhage Study Group), Stroke, 34(7) (2003) 1771-1776
The eigenvalues of the empirical transition matrix of a Markov chain (with Geoffrey Pritchard), Journal of Applied Probability Special Volume, 41A, 347-360 (2004)
Moments of the generalized hyperbolic distribution. (with Diethelm Würtz, Christine Yang Dong and Thanh Tam Tran). Computational Statistics, 26 (2011), 459–476.
Top