---
This site has moved to: http://www.aei.mpg.de/~chroev.
---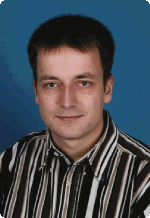 Christian Röver
Department of Statistics
The University of Auckland
Private Bag 92019
Auckland, New Zealand

phone:
(+64) (9) 373-7599 ext. 82447

christian

stat.auckland.ac.nz


I am a PhD student at the Department of Statistics since mid-2004, and I have a Marsden-funded scholarship for 3 years. My thesis topic is "Bayesian Strategies for Astrophysical Data Analysis", I am working on the analysis of gravitational wave measurements; see also here.
My supervisors are Renate Meyer and Nelson Christensen.

Here's a list of publications.