HOME
Bootstrap Animations
This page shows animations of the simple bootstrap in various contexts. These animations are available only as pre-constructed Movies.
This project has been superceded by a successor project called
VIT
(Visual Inference Tools) which has its own page at
http://www.stat.auckland.ac.nz/~wild/VIT
and provides interactive software for these purposes.
Playing Movies
Click on the movie title to view.
The mp4 files below play well with Quicktime Player if:

the movie is playing in a browser window you can control playback speed by dragging the tracking "button"
you download the movie and open it in the player.

To control playback speed go to Window menu, turn on "Show A/V Control" and use the slider at the lower right of the "A/V Controls" window
One-sample, continuous variable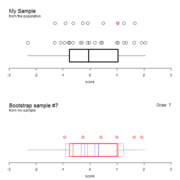 One-sample, one continuous variable and one discrete variable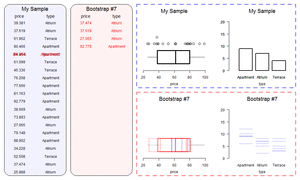 Two samples, continuous case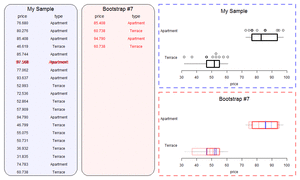 Regression Slopes (Version 1)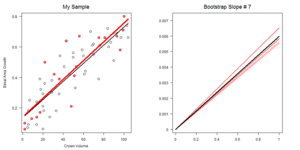 Regression Slopes (Version 2)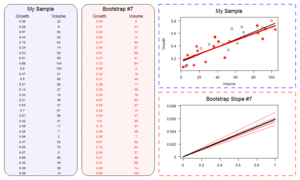 Animation design led by Chris Wild. Animations built in R by Keng Hao (Danny) Chang.
<! ------------FOOTER-------------------------------------------------->