New Zealand - an Angler's Eldorado ----------------
Waimakariri River near Tirau, January 2011: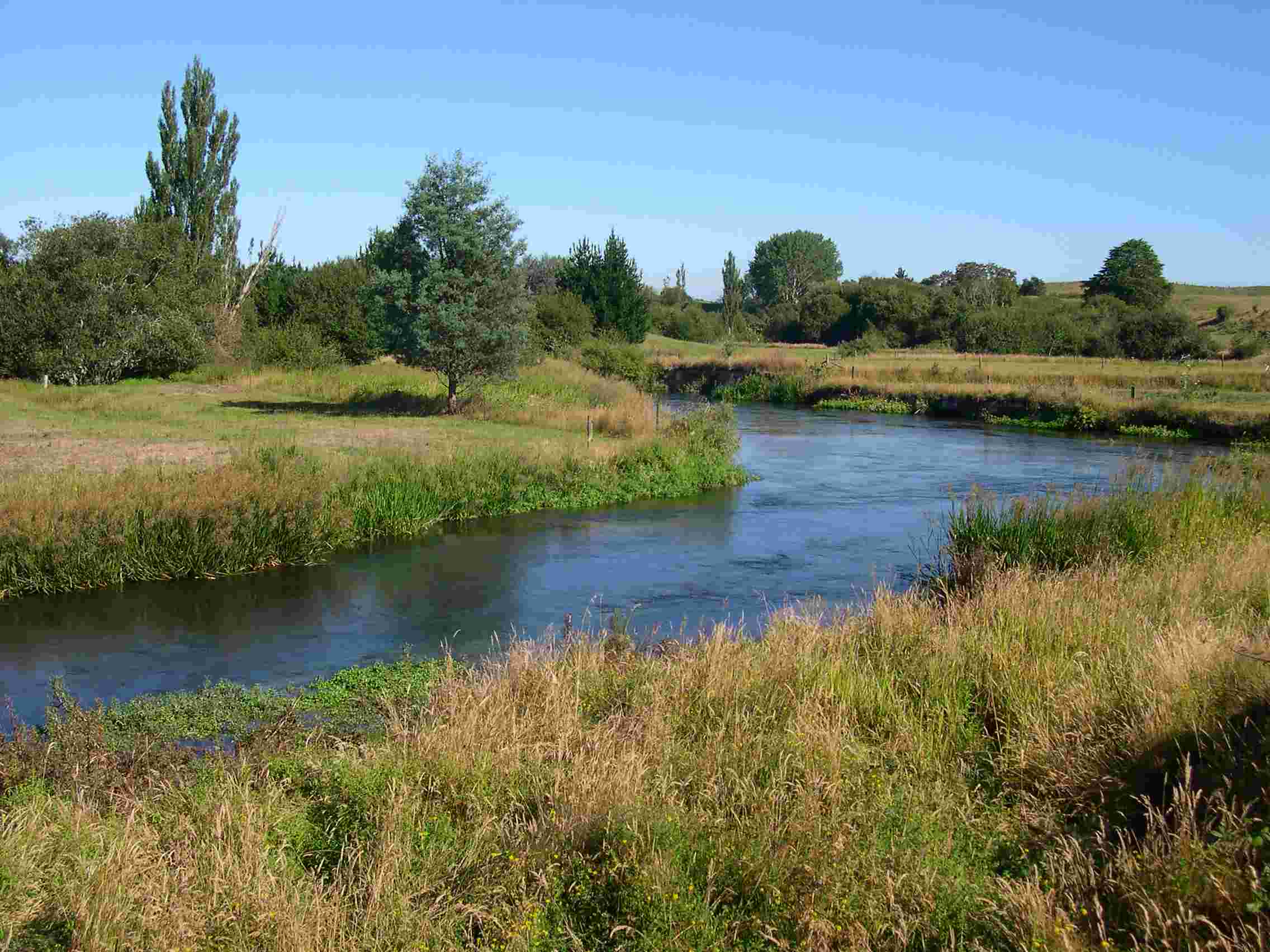 I caught a 42 cm rainbow hen from this pool: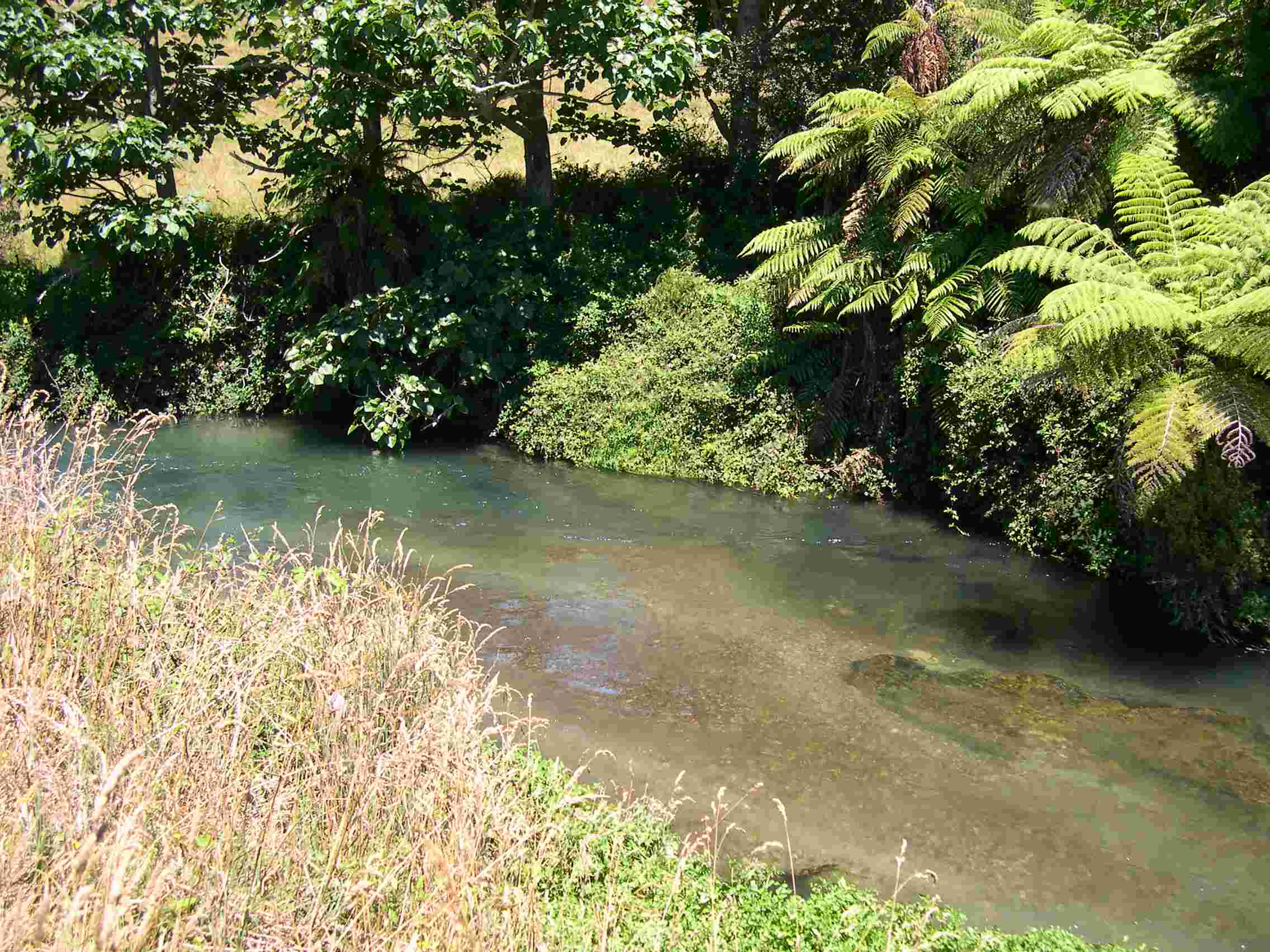 Compared to other fish in that river it was in the top 0.55% of the distribution of fish longer than 18 cm. So that was a big fish! Here is lengthOfFish.pdf, where the orange line marks my fish, the blue is a histogram of the 2008 WFFC data (based on 1275 fish), and the black curve is a fitted gamma distribution.
From the 2008 World Fly Fishing Championships held in Rotorua, March 22--30, 2008: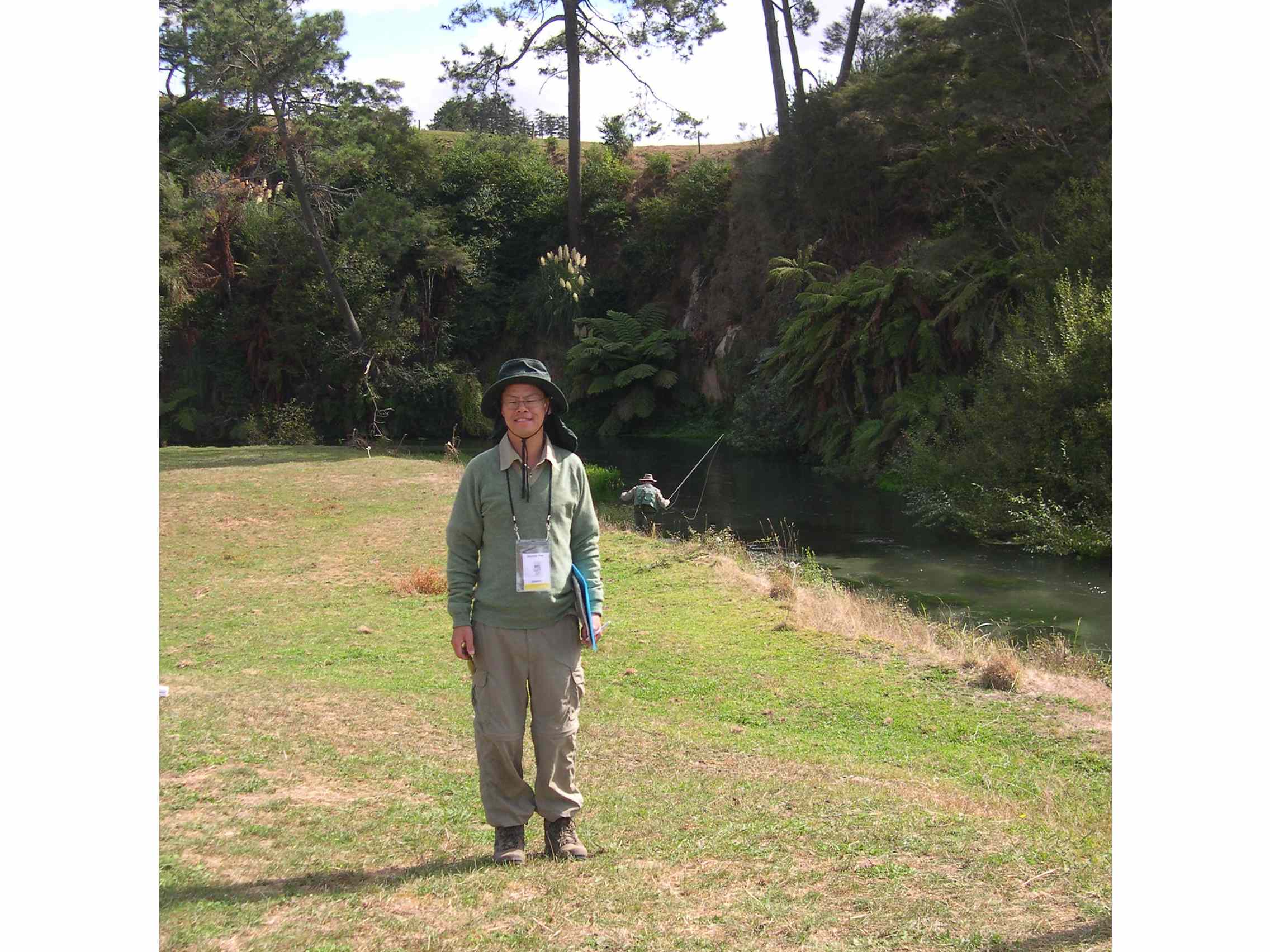 Controller on Beat 15, Fri afternoon, on the Waihou River.
Big snapper ... this moocher was caught off the rocks in the waters of the Far North.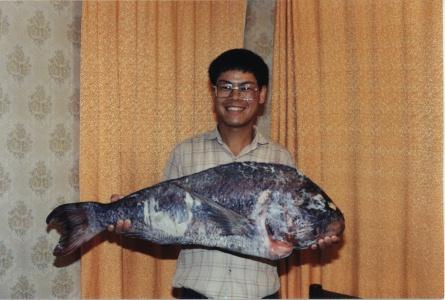 Coromandel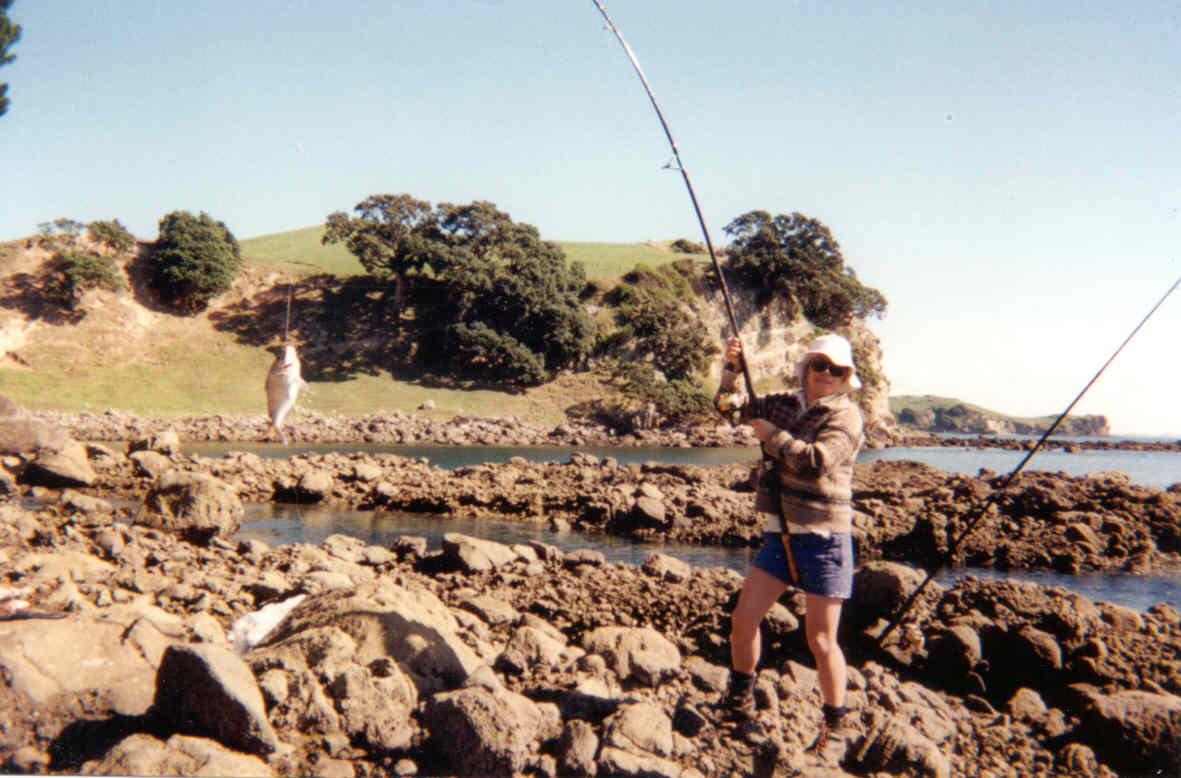 Too small!
Coromandel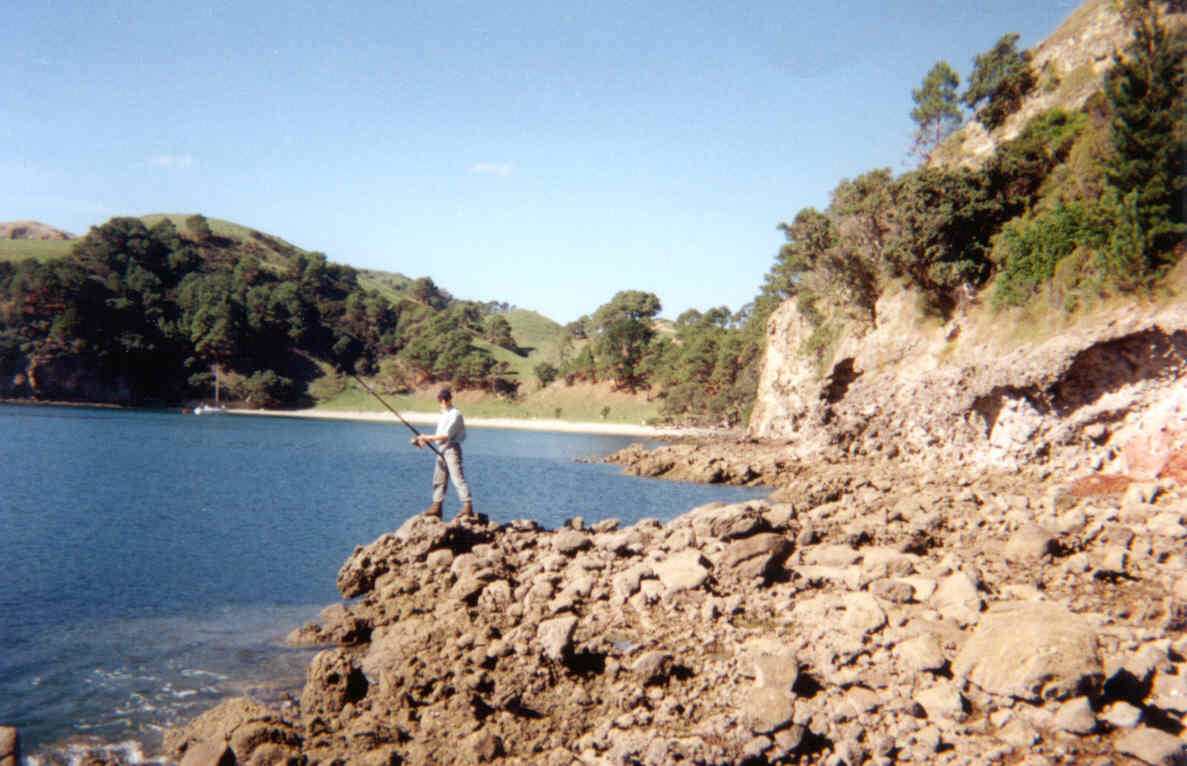 My brother.
Coromandel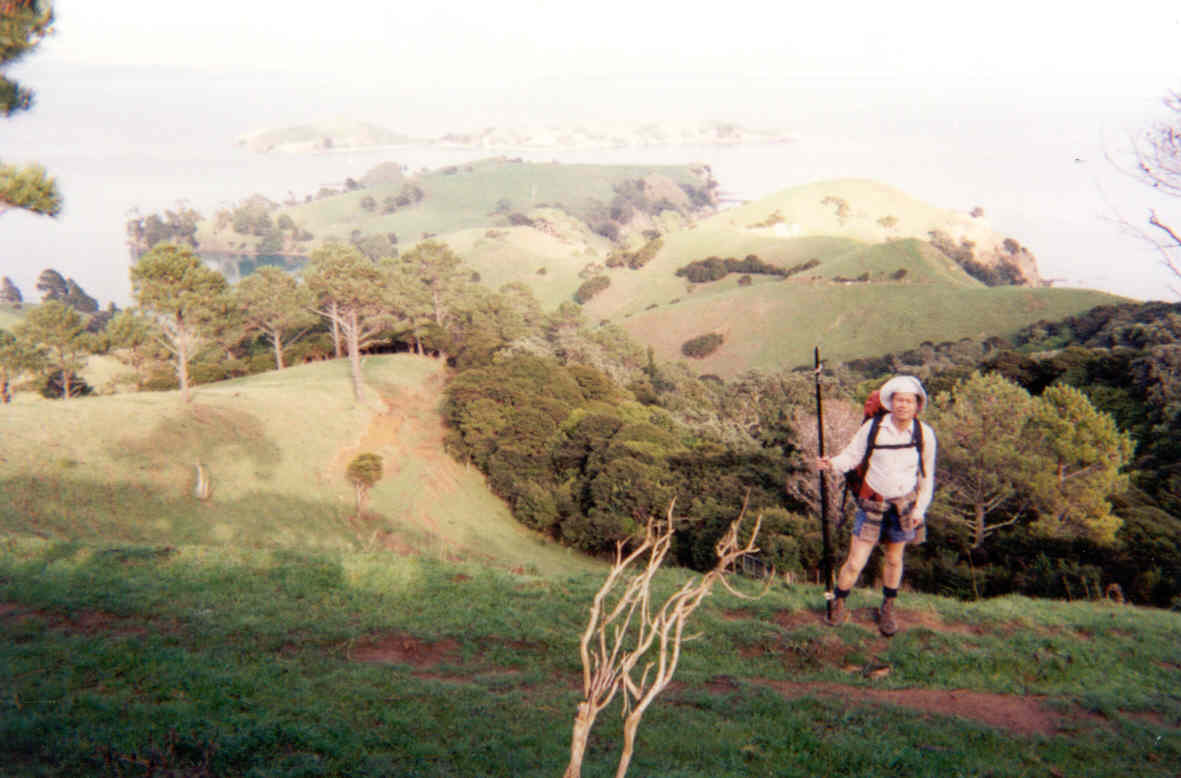 Beautiful farmland.
Fly fishing ... these trout infested waters are located somewhere in the North Island.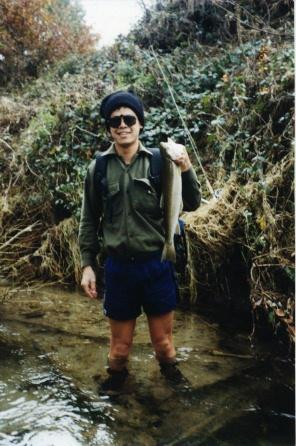 My sister, who took this shot, was wearing my chest waders.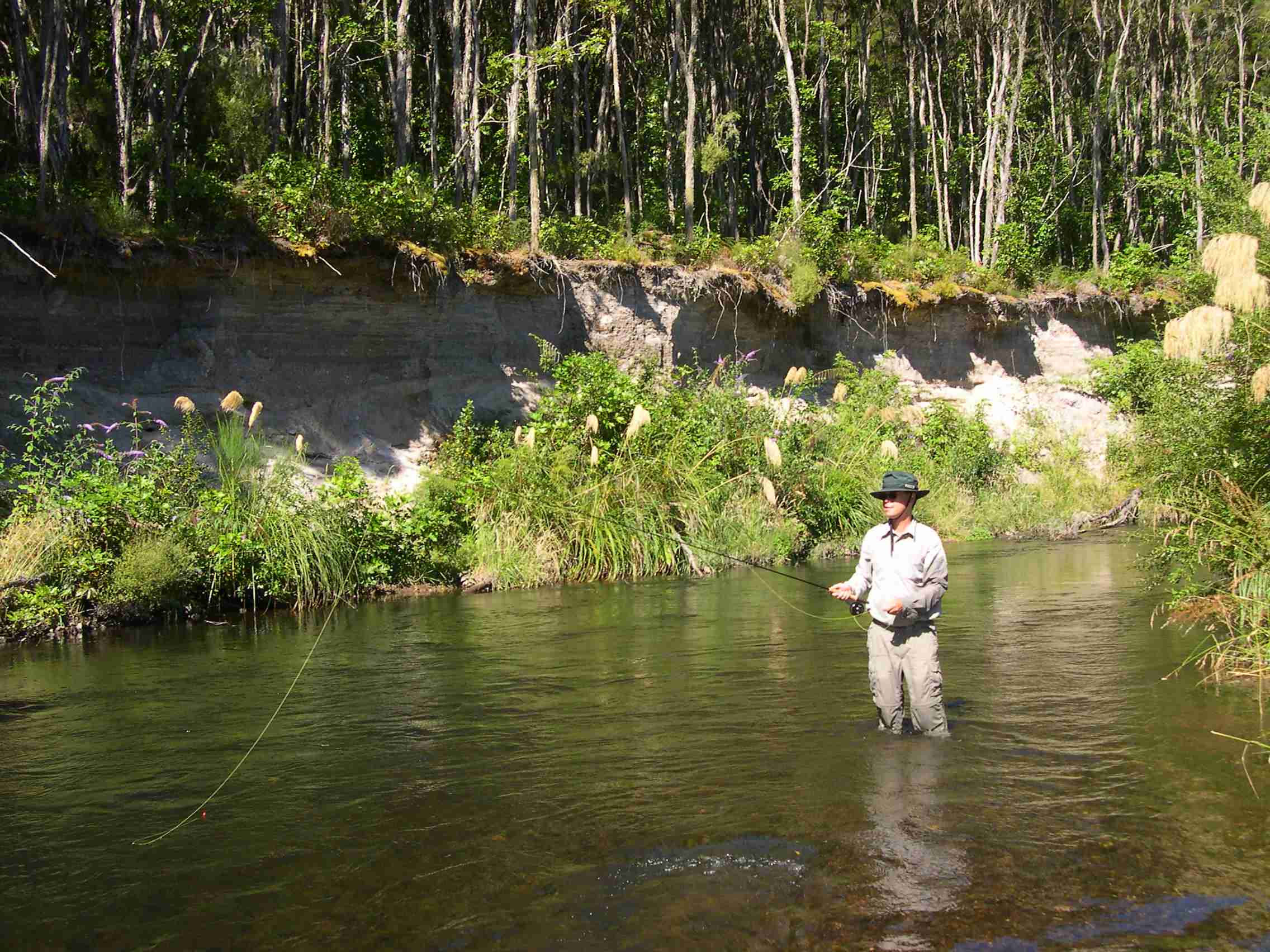 Fishing, January 2008.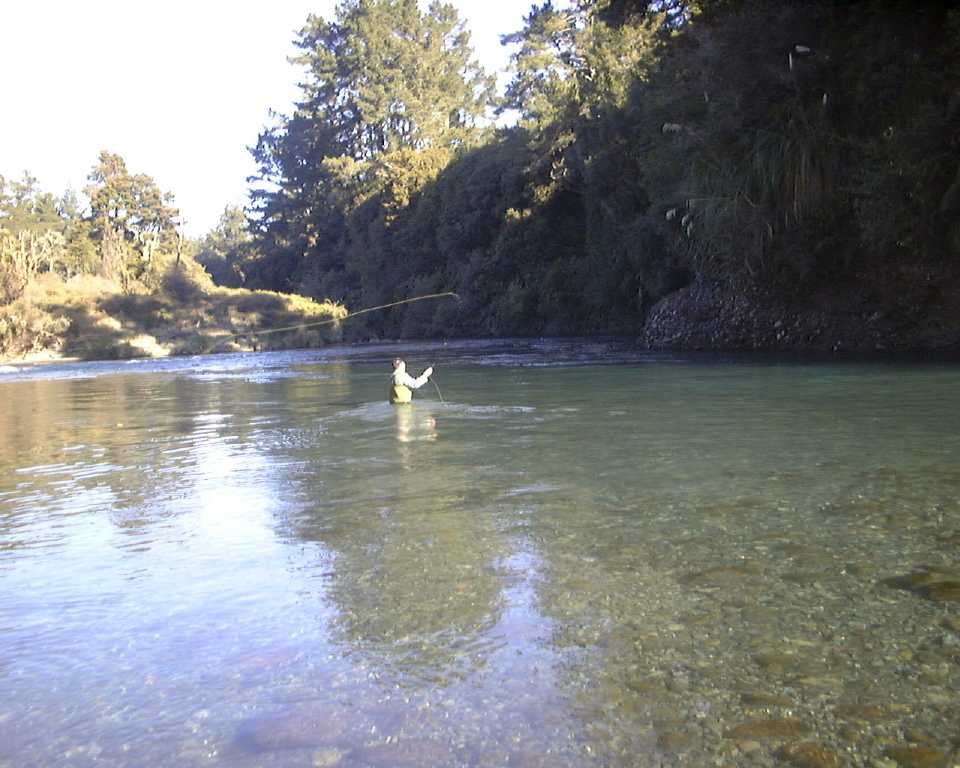 Fishing the Poutu Pool on the famous Tongariro River, near Turangi, trout center of the world. Photo courtesy of Mark Laslett.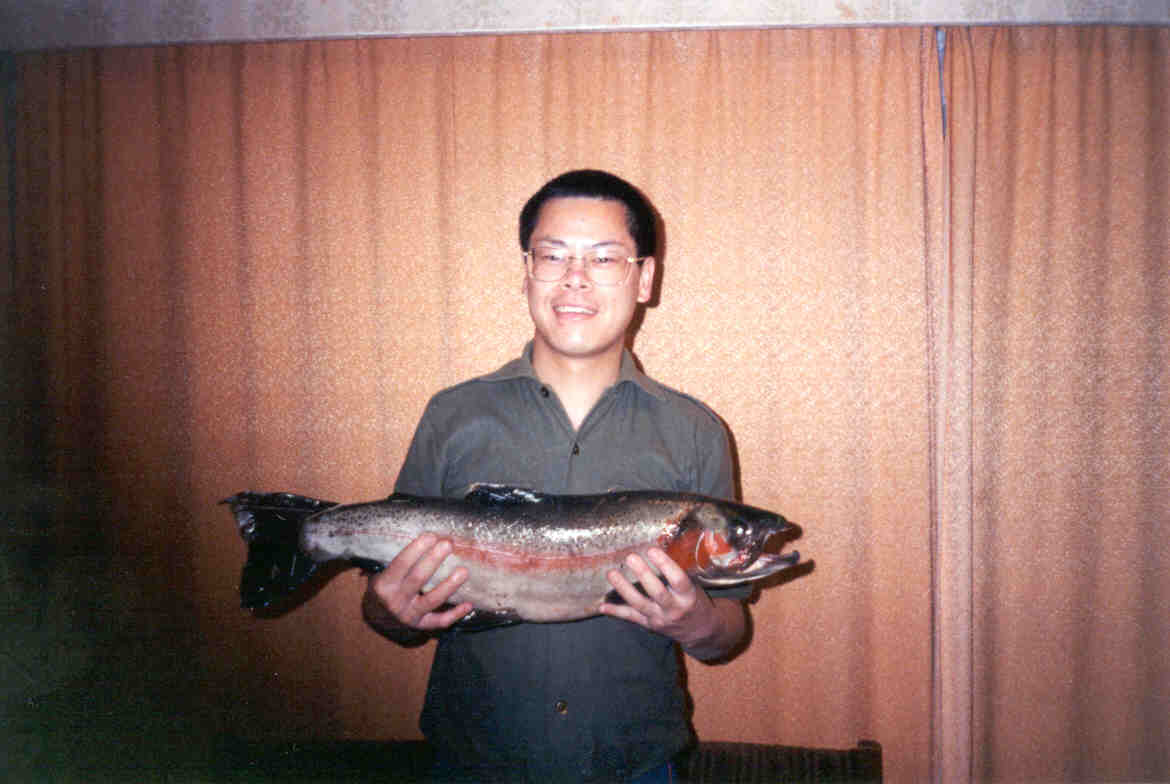 Big trout.
Other parts of the World ----------------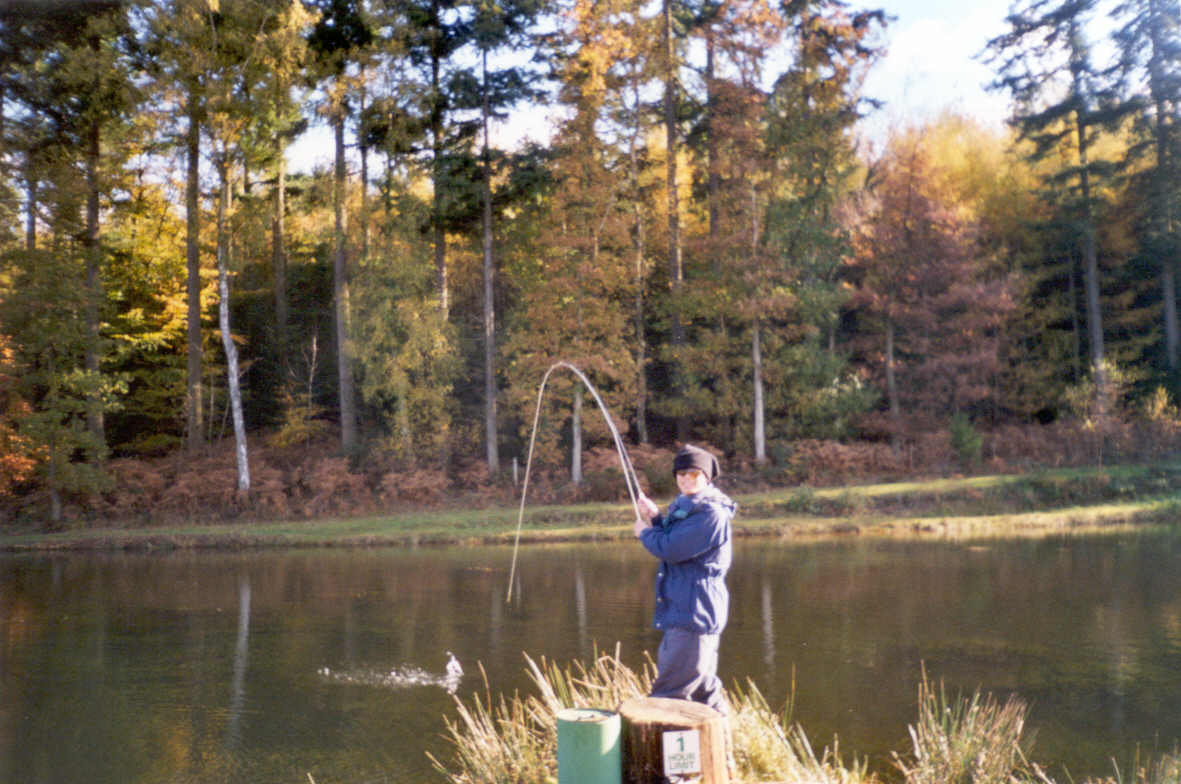 Into one. Wye Valley in Wales. Photo courtesy of Mr Donald Shell, Wills Hall, University of Bristol.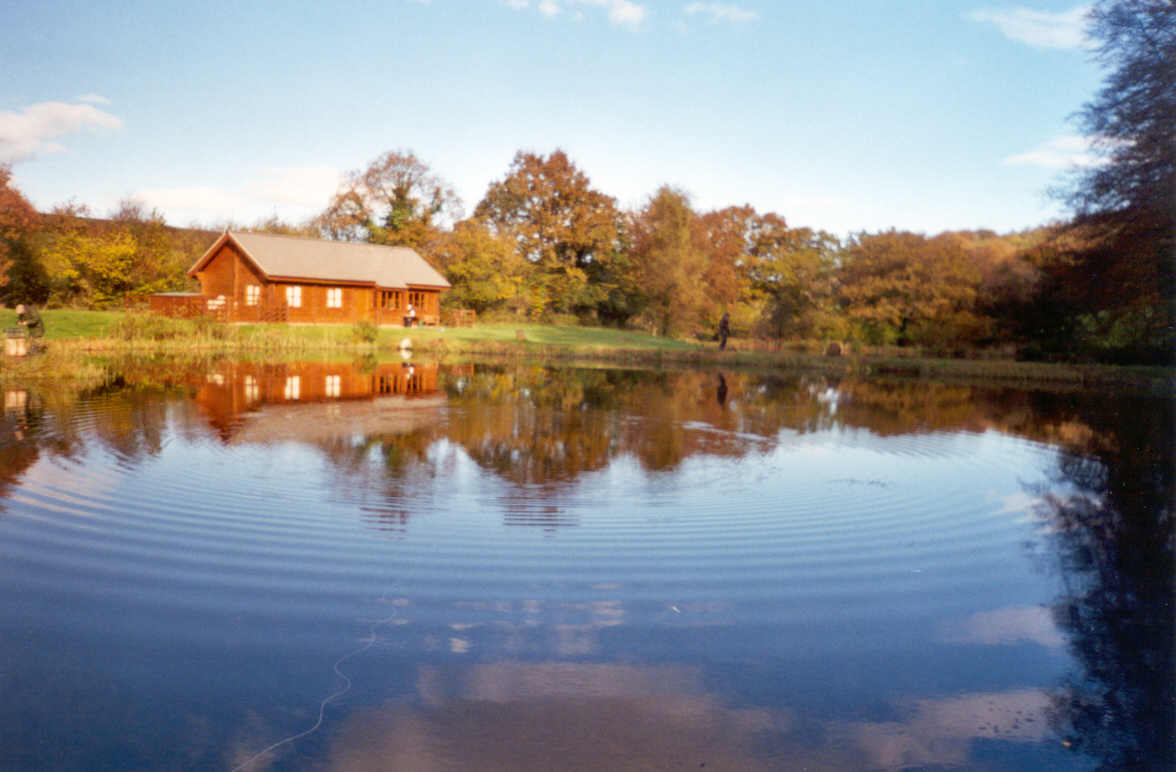 Another shot of the lake.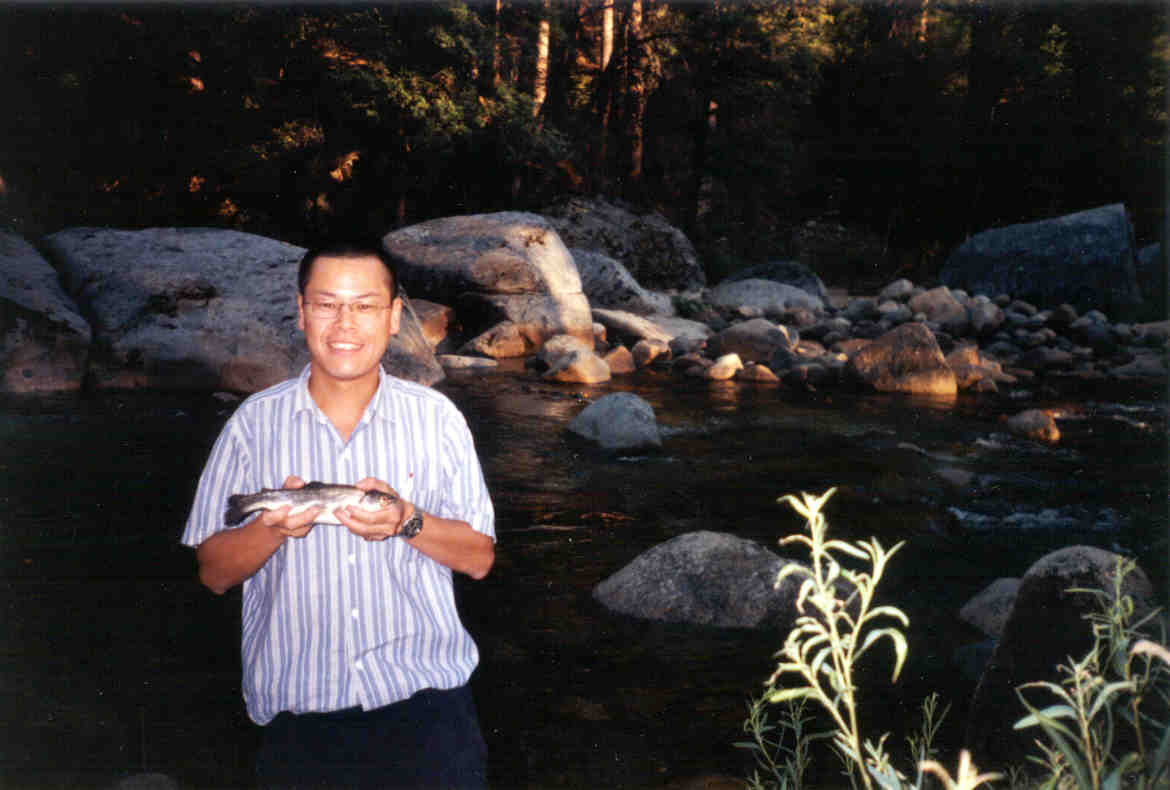 Monster trout from the California River near Lake Tahoe. Thanks to Larry for lending his rod.