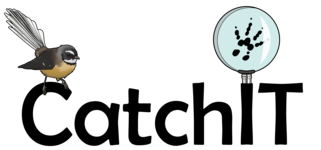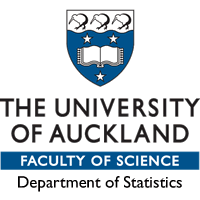 About us:
Welcome to CatchIT! We are a one-stop shop for data management and analysis for community pest control projects. We can store and organise your data from trap-lines, bait-lines, and tracking tunnels, and we provide a suite of maps, graphics, and analyses to display your results. We aim to help engage and motivate community volunteers by seeing their data come to life on the screen. Into the future, we aim to provide a suite of tools for scientific monitoring of bird and predator populations and project impact.
CatchIT is suitable for community projects, conservation management, and scientific research. There is no charge or fee.
CatchIT is written by Sunil Patel and Giles Turner, and coordinated by Rachel Fewster of the University of Auckland, with input from Oliver Stevenson and Sophie Kincaid, and technical support from Prasanna Subramanian and Matiu Carr.
Graphics and outputs: updated!
Examples of our graphics are linked below.
A range of other charts and analyses will be created, and we can respond to specific requests from users. We are able to continue developing charts and analyses into the distant future, thanks to the limitless supply of smart Statistics students here at Auckland University.
Demo Videos: updated!
These demo movies are 1 to 3 minutes long and play with Shockwave Flash.
Demo videos for Project Administrators:
Area and Line Permissions. Give people permission to enter data for particular traplines or baitlines, or withdraw permission.


Custom Fields and Special Messages. Add your own choice of data column to your Enter Data form, called a Custom Field: e.g. to record trap maintenance or a bird sighting. Also shows how to set a Special Message that will appear at the top of the Enter Data form for all users, e.g. to make an announcement or clarify data entry.


Device Properties. Edit properties of traps and bait stations, such as trap names, location, trap type, and which line the trap appears on; and similarly for bait stations.


Advanced demo videos for Project Administrators:
Try it out:
To try out the system, please contact
Rachel Fewster
to obtain a user-account and password.
Then go here to log in:
Funders:
The project has been funded since 2011 by:
---
CatchIT is data-management software for conservation projects in New Zealand. For questions or comments, please contact Rachel Fewster.
---
1 The TFBIS Programme is funded by the NZ Government to help achieve the goals of the New Zealand Biodiversity Strategy, and is administered by the Department of Conservation.