Attendees of IASS 55
Please note: this list is taken from the registrations. Some names are missing that should be included, and some names are included which should be omitted.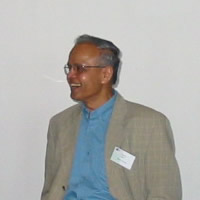 J N K Rao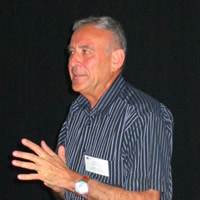 Danny Pffefferman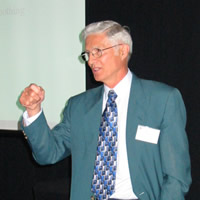 Wayne Fuller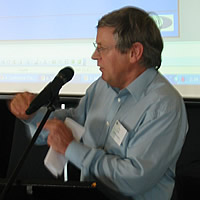 Tim Holt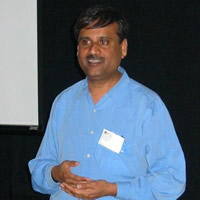 Partha Lahiri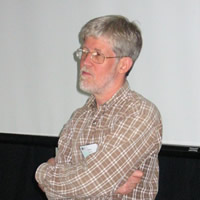 Peter Davis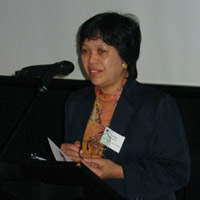 Lourdes Homecillo
Guest of Honour
Invited Speakers
Please refer to the list of presented papers to see what papers were delivered.
Prof David Brillinger
Prof Raymond Carroll
Prof Ray Chambers
Prof Peter Davis
Prof Wayne Fuller
Prof Steve Haslett
Prof Tim Holt
Prof Jack Kalbfleisch
Dr Graham Kalton
Prof Alan Lee , The University of Auckland
Prof Don McLeish
Prof John Neuhaus
Prof Danny Pfeffermann
Prof J.N.K. Rao
Prof Fred Smith
Prof Chris Wild , The University of Auckland
Additional Speakers
Mr Philip Bell , Australian Bureau of Statistics
Dr Robert Clark , University of Wollongong
Dr Alan Dorfman , U.S. Bureau of Labor Statistics
Miss Lourdes Homecillo , National Statistics Office, Philippines
Prof Partha Lahiri , University of Maryland
Prof Guoying Li , Academy of Mathematics and Systems Science, The Chinese Academy of Sciences
Prof Tony Pettitt , QUT
Alphabetical List
Dr. Pramod Adhikari
Mr. Abdul Ali
Mrs. Judith Archibald
Dr. Andrew Balemi
Mr. Philip Bell
Mr. Gordon Brackstone
Prof. David Brillinger
Prof. Göran Broström
Dr. Brian Browning
Dr. Sharon Browning
Mr. Hugh Butcher
Prof. Raymond Carroll
Prof. Ray Chambers
Miss. Xenia Chen
Dr. Robert Clark
Mrs. Pat Coope
Miss. Jocelyn Cumming
Dr. James Curran
Prof. Neville Davies
Prof. Peter Davis
Mr. Mike Doherty
Dr. Alan Dorfman
Prof. Tim Dunne
Prof. Wayne Fuller
Mr. Alistair Gray
Mr. hosein hasani
Prof. Steve Haslett
Mr. Yuichi Hirose
Prof. Tim Holt
Miss. Lourdes Homecillo
Mr. Jarkko Isotalo
Dr. Yannan Jiang
Prof. Jack Kalbfleisch
Dr. Graham Kalton
Mr. Mike Keall
Prof. Partha Lahiri
Prof. Alan Lee
Mrs. Arier Lee
Prof. Guoying Li
Mr. John Lopdell
Prof. Brian McArdle
Prof. Don McLeish
Dr. Patricia Metcalf
Dr. GARY MINER
Dr. LINDA MINER
Prof. John Neuhaus
Miss. Karyn Newton
Dr. Ula Nur
Mr. Richard Penny
Prof. Tony Pettitt
Prof. Danny Pfeffermann
Dr. Simo Puntanen
Prof. J.N.K. Rao
Mr. James Reilly
Mrs. Elizabeth Robinson
Mrs. Judi Scheffer
Dr. Katrina Sharples
Prof. Fred Smith
Dr. George Styan
Mr. Manuila Tausi
Prof. Chris Triggs
Miss. Jennifer Tsu-Yun Tso
Mr. Temaleti Tupou
Dr. Yong Wang
Dr. Elisabeth Wells
Prof. Chris Wild
Prof. Kirk Wolter
Prof. Keith Worsley
Prof. Qiguang Wu
Dr. Thomas Yee
Mrs. Irene Zeng
Dr. Ilze Ziedins
Enquiries to: Chris Wild c.wild@auckland.ac.nz